The Friends of the Morrill Homestead welcome gardeners of all levels!  Contact Barbara, our Master Gardener at nostring@together.net to be put on our garden volunteer email list.   
Justin Smith Morrill was as serious a student of landscape gardening as he was of architecture. His designs and plantings for the walkways and the gardens surrounding the house are in the best tradition of the Romantic Landscape Movement in America, at once formal yet Picturesque. The Homestead's pleasure grounds are defined by circuitous serpentine walkways, arabesque beds planted with colorful annuals, and historic specimen trees including, among others, the Magnolia kobus and the oldest Norway spruce in Vermont. His intention was to experiment with different plantings to see which would be best suited to the harsh Vermont climate. Included in his kitchen garden were perennials, herbs, roses, shrubs, semi-dwarf fruit trees, and vegetables. Today, many of the original plantings made by Morrill survive, including species from Europe and the Orient.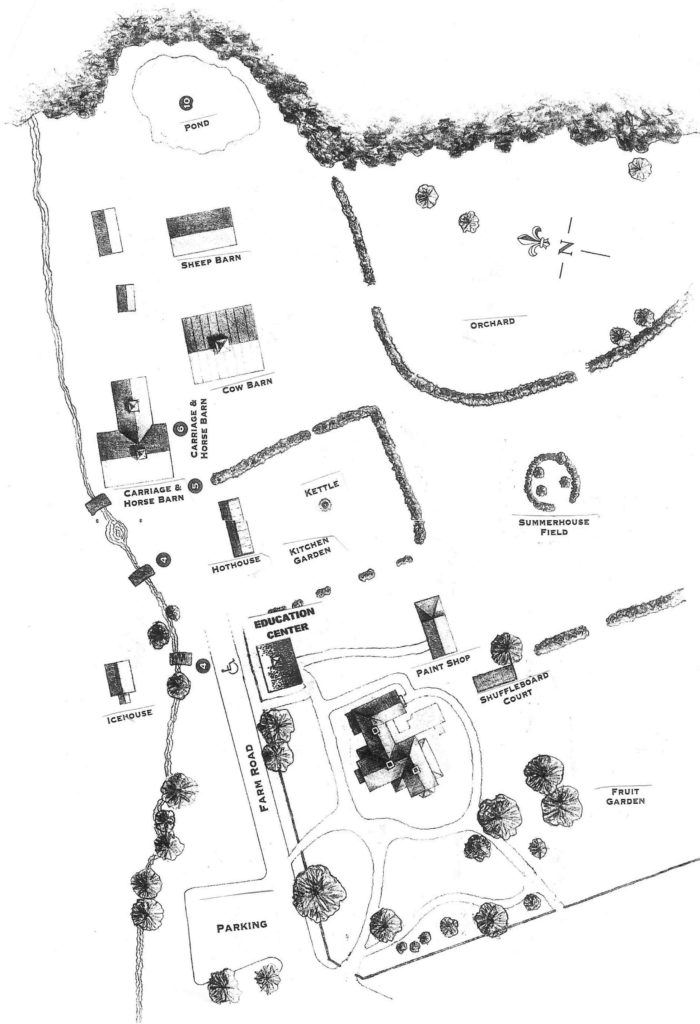 The variety of farm and outbuildings located on the property—a horse and carriage barn, a cow barn, a sheep barn, a corn crib, an ice house, and a blacksmith shop—reflect Morrill's diversified interests in farming, as well as the needs of 19th century rural living. The buildings are tightly grouped in a neat row along a farm road which leads back to a man-made ice pond on the hill behind the house. The pond was the source for an extensive water system which fed the house, barns, and gardens and was a source for harvesting ice.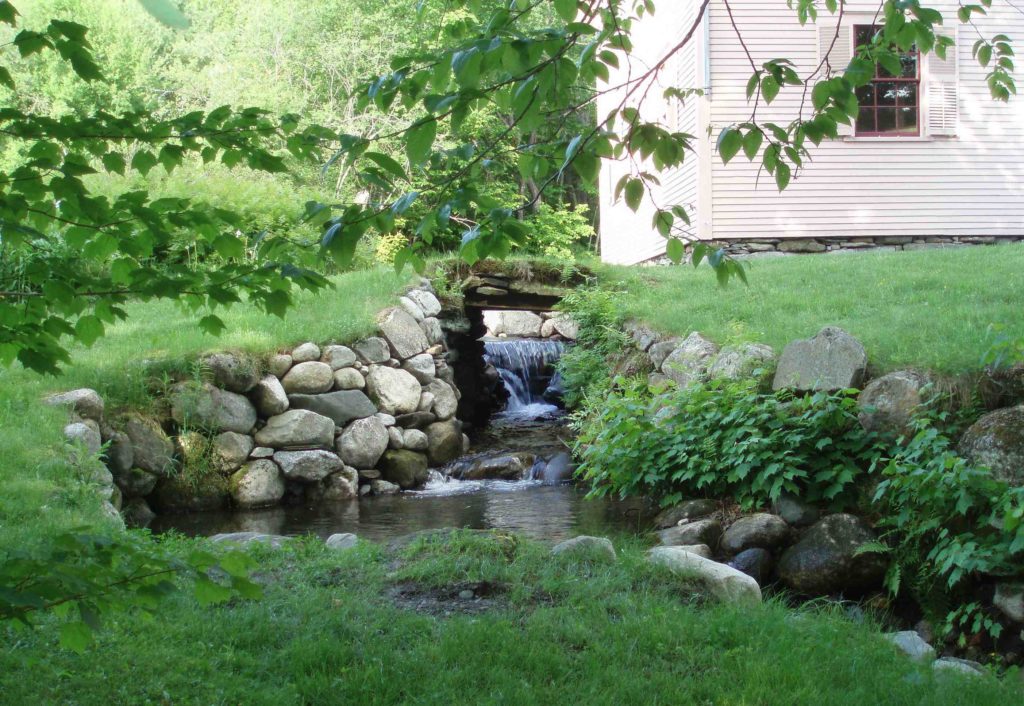 A carriage and paint shop and a shuffleboard court are located south of the house. Also behind the house, but nearer the barns, are the ruins of the hothouse which once supplied the vegetables and flowers for the house and gardens. All of the out buildings are painted the same rosy pink as the house, and several are decorated with less elaborate Gothic details.
A tour of the gardens