Justin Morrill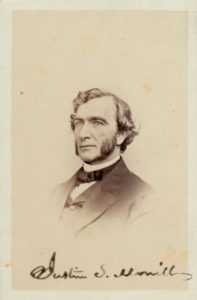 Justin Morrill grew up in Strafford, Vermont and had to leave school at age 15. He desperately wanted to attend college, yet his family did not have the means to send him. This did not deter Justin's intellectual curiosity. He became self-educated in business, architecture, horticulture, and politics. He entered politics in 1854 and served in both the United States House of Representatives and Senate for nearly 44 years.
Morrill's 1862 Land-Grant Act, followed by the second Act in 1890, allocated the funds from the sale of federal lands to support new Land-Grant colleges and universities that taught agriculture, business, engineering, mechanics and home economics. Today the 105 Land-Grant colleges and universities have over 25 million graduates worldwide.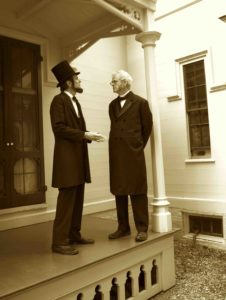 Senator Morrill's Homestead covering over 6 acres, a prime example of Gothic Revival architecture, is a Vermont State Historic Site and open to the public May 28 through October 9.
To learn more about the life and times of Senator Justin Morrill, his homestead and educational programs, please contact us.