Giving Online
You can give to the Friends of the Morrill Homestead securely online via PayPal. You can use a credit card of your choice or your PayPal account should you prefer.
Giving by Check
Checks can be sent to:
The Friends of the Morrill Homestead
P.O. Box 98
Strafford, Vermont 05072
Help us to restore Justin Morrill's Historic Orchard. Please contribute to the Johnny Appleseed Campaign!
Every donation, large or small, makes a difference. Generous contributions from the Mascoma Savings Bank Foundation, Campbell family, Friends of the Morrill Homestead Board and Vermont Community Foundation's Sweetwater Hill Fund are already bearing fruit—nearly $10,000 toward our goal of $20,000. CLICK BELOW to read the whole story about Restoring Morrill's orchard:
Johnny Appleseed Campaign Brochure (2017)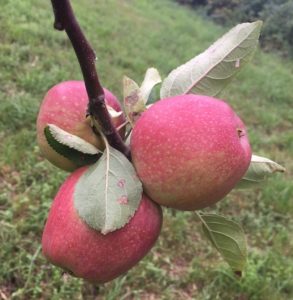 Sponsor or Underwrite a 2019 Program or Event

Be a partner in this year's summer and autumn lineup of fun, educational and historic events at the Justin Morrill Homestead in Strafford, Vermont. By becoming either a Sponsor or Event Underwriter your company name will be linked with your chosen event and logo displayed on event printed materials, in ads and on the Morrill website.
CLICK BELOW to view Sponsorship and Underwriting Opportunities for the Morrill Homestead's 2019 Programs, Events and Exhibits:
2019 Morrill Homestead Sponsorship Opportunities
"Matching Gift" Can Double Your Donation!
Many companies offer "matching gift programs" designed to encourage their employees to contribute to charitable organizations. Typically, such programs match contributions dollar for dollar, and some will even double or triple the amount of the employee's gift!
Please check with your company to see if it offers a matching gift program that will increase the value of your gift. You may mail your completed matching gift form together with your check to "The Friends of the Morrill Homestead" at the address shown above.
Charitable Gift Annuity Program Grows
If you would like information about establishing a charitable gift annuity please contact the Friends of the Morrill Homestead.
THANK YOU!
The Friends of the Morrill Homestead gratefully acknowledges the following foundations, businesses and individuals whose generosity has made it possible to offer our 2017 calendar of programs, events, workshops and exhibits:


JACK & DOROTHY BYRNE FOUNDATION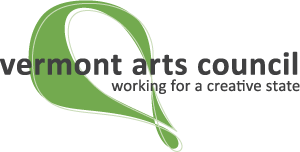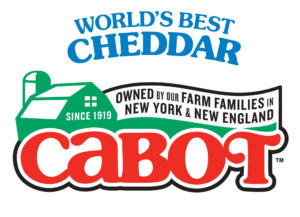 Alicia Willette, DDS
Bar Harbor Bank & Trust
Billings Farm Cheddar Cheese

Bushway Insurance Agency

Chippers—Lawn & Tree Care
Coburn's General Store

E.C. Brown's Nursery, Inc.

Flint, Blake & Boles Roofing
Hotel Coolidge

Jasper Hill Farm Cheese
MC Autoworks, Inc.
Plymouth Artisan Cheese Factory
Spring Brook Farm Cheese

Thistle Hill Farm Tarentaise